The OnePlus One confirmed to have a 5.5-inch 1080p display, is still smaller than the Xperia Z1?
28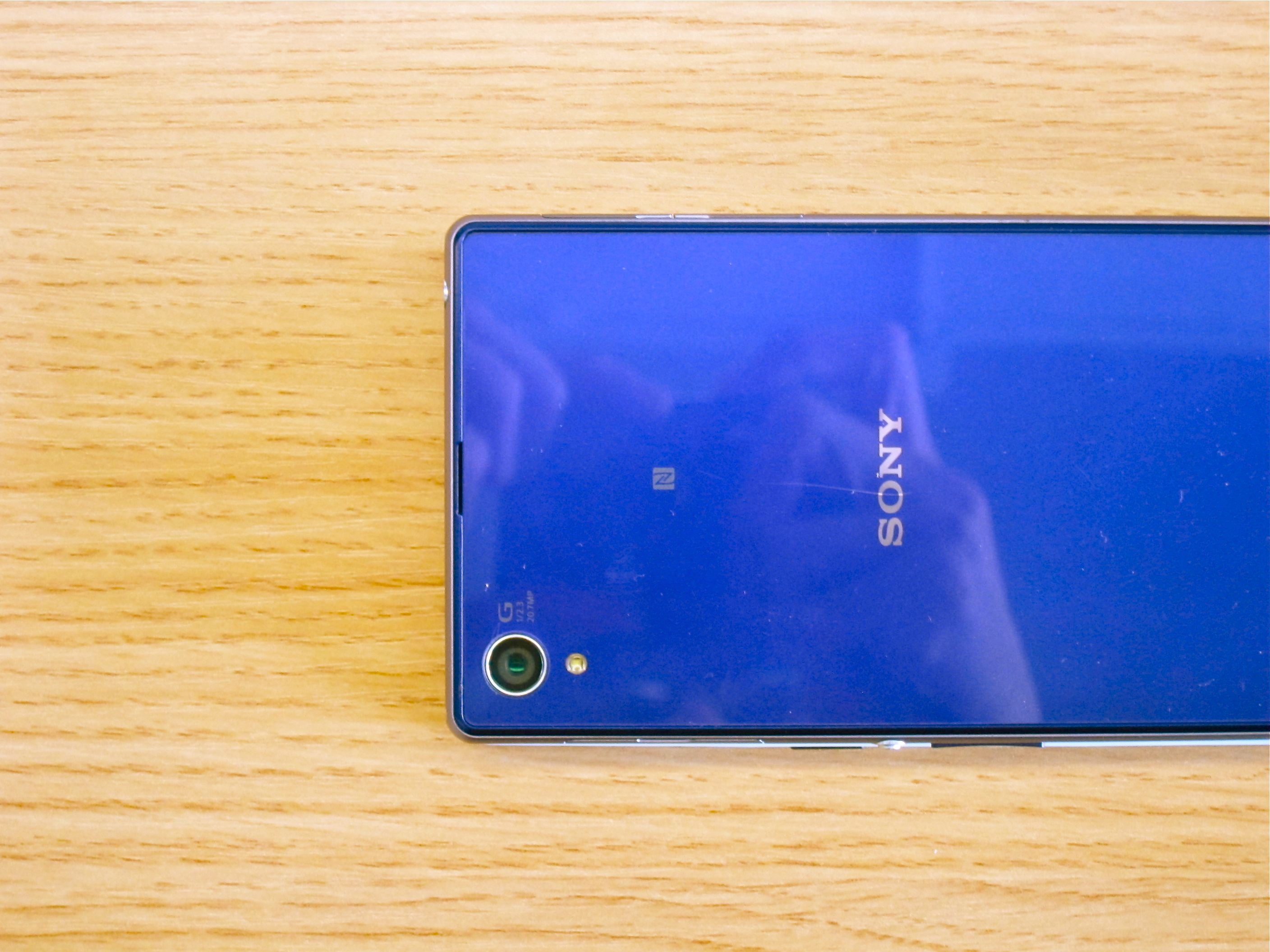 No mistake here -- there's a 5.5-inch OnePlus One unit underneath the Sony Xperia Z1
OnePlus, something of a spin-off from Oppo, has been trying to create as much buzz as it can in anticipation of the unveiling of its first smartphone -- the OnePlus One. So far, the success of said campaign has been almost wholly reliant on getting power users genuinely intrigued by the device (said to cost under $400), and the company has just revealed another rather important nugget of information to keep the momentum rolling: the OnePlus One will come packing a 5.5-inch, 1080x1920 pixel resolution display, courtesy of JDI.
Now, that's quite big for your average consumer, and OnePlus founder, Pete Lau, acknowledges that. But instead of just folding to one group's demands while ignoring another's (phablet lovers, in this case), OnePlus has apparently managed to work a little miracle with the dimensions of their flagship, and it has something along the lines of 'proof' to show for it. What you're actually looking at the top is, indeed, the 5-inch Sony Xperia Z1 as many of you have probably guessed. But here's the twist: Lau claims that their 5.5-incher lies directly underneath Sony's now ex top shelfer. That's pretty impressive, though we do have to point out that the picture may not be telling us the entire story. For one, the OnePlus One could simply be an unusually tall device, though there still are limits to how tall it can be at that width once you factor in the fact that it needs to keep to a sane aspect ratio.
Anyway, it should also be noted that the display comes with a Touch On Lens module, which supposedly helps eliminate the distance between the touch sensor and the display itself. Lau also claims that this solution is three times as shatterproof as rival OGS tech. Moreover, thanks to DRAM and CABC technology, the screen purportedly "senses" when dynamic or static content is being displayed, which allows it to be flexible and efficient with energy demands.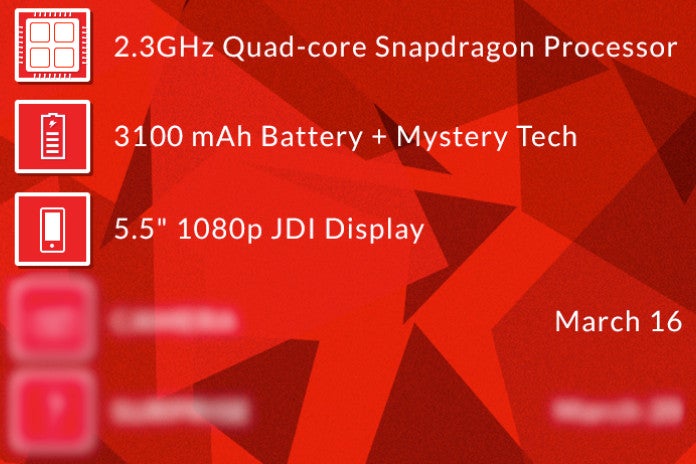 In any case, the OnePlus One is shaping up to be an intriguing device. Earlier today, OnePlus staged a contest that sought to have its fans engage in a blind camera test against the Samsung Galaxy Note 3, the HTC One, and the LG G2. The aim is obviously to guess which of the snaps was taken with a
prototype
OnePlus One unit. This sort of undertaking signals that the start-up is feeling confident that its flagship can stack up against some pretty tough competition in an area that has proved impervious to first-time attacks.
The rest of the hardware specifics that have been confirmed so far include a quad-core Snapdragon 800 processor, along with a large, 3100mAh battery with some "mystery tech". The device is slated for a March 16 unveiling. Your move, OnePlus. We're waiting.