The OnePlus One does NOT have a microSD slot
41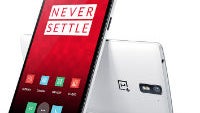 There is a fairly small subset of mobile users who are adamant that devices should have expandable storage (and will get quite rowdy when the feature is left off of a new smartphone). Unfortunately, that small subset of users makes up a larger proportion of the target market for the OnePlus One, which has made rumors of a secret microSD card slot continue much longer than they should have.
There has long been hope that the OnePlus One would include expandable storage, and the rumor got a boost when the feature was listed in the
user manual
for the device submitted to the FCC. But, it turns out that what was listed in the user manual wasn't a hint at a secret feature, it was just a mistake. Plenty of outlets have gotten their hands on the OnePlus One already, including
Android Police
, and no one has found the microSD card slot on the handset, because there isn't one to be found. Cyanogen Inc. has confirmed that the listing in the user manual was a mistake, no word from OnePlus yet.
Of course, considering OnePlus is charging only $349 for a 64GB model, it should make it a bit easier to get by without the use of expandable storage. That is assuming those of you who want a One can get your hands on an invite.