The Nokia flagship - one big reason it's still in limbo
45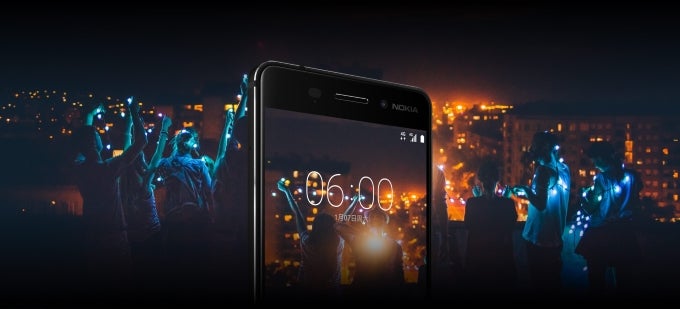 Let me start this piece by saying that I love Nokia. I used to be a power user during the pre-Microsoft era. In fact, my first smartphone was a
Nokia X7
, when I could easily go for an Android alternative. Come to think about it, that last one was probably a mistake on my part, but that's not the point. The point is that when I found out Nokia is coming back in the smartphone business without Microsoft, I squealed like a little girl presented with a tiny chihuahua puppy.
But then the other news came in – the new Nokia was nothing special. It was just a mid-ranger that didn't bring anything new to the table. And it was China-exclusive. The company that once gave us internal antennas, and even managed to beat BlackBerry at its own game with the
E71
was now offering us a generic mid-ranger, and a feature phone that looks exactly like the ones it made five years ago.
Why, oh why did HMD Global decide to revive the Nokia brand with such devices? What were they thinking? Considering how the
Nokia 6
is selling like hotcakes, a flagship device would've killed it, right? Well, wrong. For several reasons. Let's take a look at them and speculate a bit on why we don't have a Nokia flagship yet, and why it looks like we won't be getting one in the next few months.
Money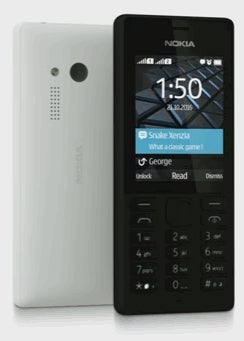 Nokia 150 - the first Nokia under HMD's banner
Smartphone manufacturing is a business. And one with high costs, too. You have to pay for the devices themselves, you need to arrange transportation, offices, people, marketing, and whatnot. And HMD Global doesn't have that much money.
HMD's starting capital was very far from what Apple and Samsung have at their disposal. The manufacturing cost of a flagship device is somewhere around $250 per unit. Therefore, even if HMD didn't have to pay for offices, salaries, marketing or anything else that's not manufacturing, it would be able to produce a very limited supply. And with such a limited supply, the Nokia flagship would just not be competitive.
For comparison, Samsung sold over 13 million
Galaxy S7 edge
devices in the first half of 2016. That's $3.3 billion in manufacturing costs alone. Unfortunately, we don't have any information on HMD's manufacturing budget, nor do we know the number of handsets it has sold, but the marketing budgets of the two companies hint towards a massive gap between the South Korean Goliath and the Finnish David.
HMD said it will spend about $500 million for marketing
, over the course of three years; Samsung spent $14 billion on marketing just the Galaxy S devices in 2013 alone.
But, as we all know, no one walks around with a briefcase of full cash, dropping it on their supplier's desk. There are these nifty little things called credits. Wouldn't HMD be able to get one and start production? Most certainly, but a company that has yet to make its first year or release a second product, and starts off with such small capital will not be able to get a big credit. It's just too much of a risk. Otherwise, everyone would be making flagship smartphones.
The normal margin between production costs and retail price is approximately 55-75%. So, if we take an average of 65%, this would make the manufacturing costs of one Nokia 6 unit somewhere around $150, so it can later be sold for $250. A much cheaper alternative that allows the $100 bucks saved per unit to go towards other much-needed budgets, such as salaries, marketing or the development of a new device.
HMD is starting small, building a business from the ground up. Sure, it acquired a lot of resources, staff and whatnot from Nokia and Microsoft, but this doesn't mean that such a young company can play with the big boys right off the bat.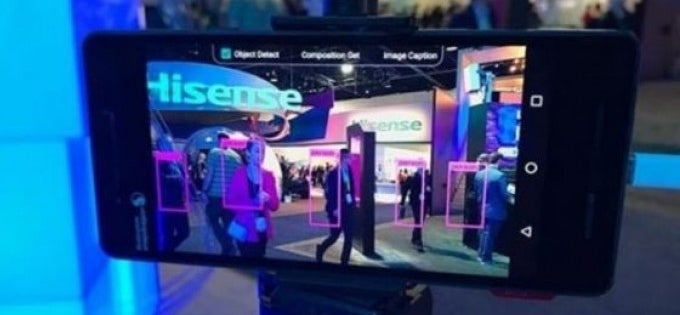 The alleged Nokia 8 at Qualcomm's CES booth (spoiler alert - It's not even a Nokia)
Strategy
No matter if you're an Android or an iOS user, you must have been excited at least a little bit about Nokia's return. And this excitement clouded people's judgment on the situation, mine included.
No brand has started from the top, except maybe for Apple with the original
iPhone
, but that was more like creating a new market than actually competing in an established one. Nokia is no exception.
Assuming HMD had the money, suppliers and readiness to make a flagship, and it actually went that way, there's so much that can go wrong. Flagship devices are always a hit and miss thing. Consumers will either love it to bits, or they will shun it as the next worst thing after Pen Pineapple Apple Pen.
And if you're a startup with the first smartphone you actually make, the last thing you want is to get off on the wrong foot. Mid-rangers are the perfect way to avoid large failures – users know they're paying for a phone that's nothing special, and their expectations are not very high. If you make a not-so-good device, most people will merely shrug it off and move on, forgetting about it in a few weeks, so your reputation would be safe. But if you make a solid handset, you could gain some traction and keep moving forward with some extra cash and prestige under your belt.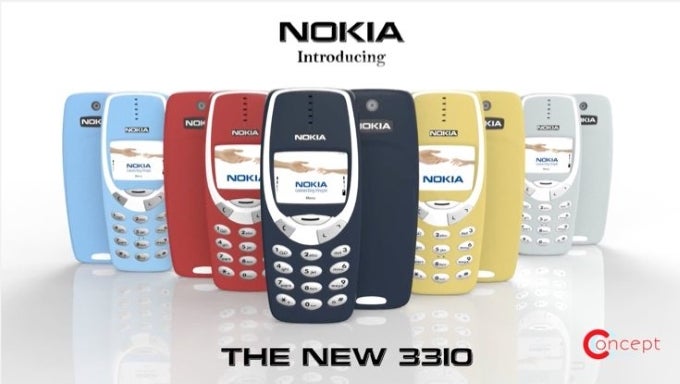 HMD is bringing back the indestructible Nokia 3310 (Image courtesy of Concept Creator)
So, what HMD is actually doing here, is playing it smart. China is a very saturated, but also huge market. Everything even remotely good sells like crazy there. While Western markets are dominated by established brands, and top-quality devices. So it only made sense for HMD to release the Nokia 6 in China.
The device
sold out in less than a minute
not once, but twice. This speaks for either an unusually low supply, paired with okay demand; or an okay supply, paired with extraordinary demand. Either way, we can safely assume that the Nokia 6 is a commercial success so far. And that's what HMD Global needs to get the ball rolling for the other six devices we expect this year, including high-end ones.
In a nutshell, HMD is starting slow, so it can actually prepare for a safe (and hopefully successful) flagship release, instead of putting all its eggs in a single fragile basket.
When is the flagship actually coming?
The mobile world deserves its former king's return.
I'll be perfectly honest here – no idea. So far, it appears that HMD is betting on feature phones and mid-rangers, trying to create a solid foundation for its higher-end devices. I do believe that we'll get a flagship by the end of the year, but there are ten months to go until then, so it's really hard to speculate on when exactly we'll see the groundbreaking top-of-the-line Nokia.
Whenever it is, though, I certainly hope it's a good one. The mobile world deserves its former king's return.
Recommended Stories