The Lumigon T3 is a luxurious, water-resistant phone that can see in the dark
10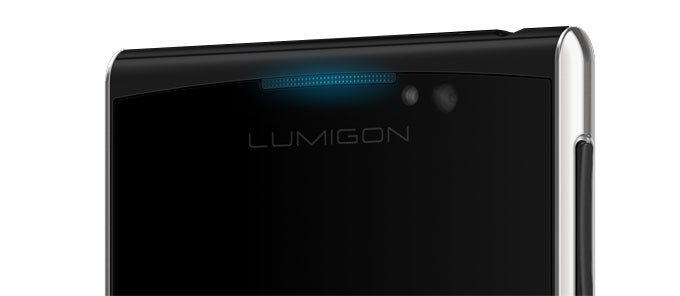 Danish phone manufacturer Lumigon unveiled a new water-resistant, dual SIM, all around heartly feature-packed smartphone, simply named the T3. The luxurious successor to
2012's T2
and
2014's HD revision
seems on paper like a top-notch high-end device, and it better be, considering the price tag.
The Lumigon T3 is fairly compact – at least compared to most premium offerings from other brands – the device measures at 5.93 x 2.71 x 0.311 inches (137 x 69 x 7.90mm) and weighs 5.11 oz (145g), so it's very similar in size and weight to the 4.7-inch
iPhone 6s
. Its 4.8-inch 720 x 1280 Super AMOLED screen, protected under a layer of Gorilla Glass 4, is encased in a molybdenum stainless steel and damage resistant glass body. The screen is perhaps the most disappointing feature of the Lumigon T3, as a lot more is to be expected resolution-wise from a device in this price range.
The Т3 features three cameras, along with dedicated physical zoom and shutter controls for the rear 13MP shooter. The rear camera is capable of recording 4K video and sports phase-detection auto-focus and a dual-tone flash. The front-facing camera is a 5MP unit with flash, and the third – and arguably the most interesting shooter – is a 4MP sensor located on the back of the device and is capable of taking black-and-white pictures in complete darkness thanks to a dual infrared flash. This is a unique feature, as far as smartphones go at least, but its usefulness is questionable, since we have no word what range the IR flash has. Don't expect to take cool long distance shots in complete darkness relying on IR light alone, or on any flash for that matter. It might be a cool feature if you want to film something unnoticed but we don't want to give you any naughty ideas.
The Lumigon T3 is powered by a MediaTek Helio X10 64-bit octa-core processor clocked at 2.2 Ghz, which is backed with 3GB of RAM, a very generous 128GB of internal storage, a "high-capacity" lithium-ion battery and Android 6.0 Marshmallow at its heart.
One of the most interesting features of the T3 is the back touch panel which allows users to swipe photos, scroll websites and take selfies. Other features include a dual Nano SIM card tray with support for hot swap (i.e., you can swap SIM cards in and out without switching the phone off), a 360-degree fingerprint reader, NFC, HDMI output, stereo speakers and even an illuminated mirror for the vainest of the T3s users. The black version of the Lumigon T3 is available right now for $740 in the U.S. and $925 in Europe. It can be purchased from Lumigon's
official online store
, with the white and orange versions coming in late June.