The LG G3 announcement, Samsung's "Voice of the Body", and Apple's acquisition of Beats: weekly news round-up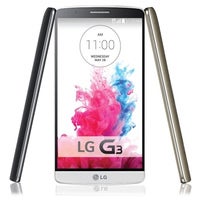 It is one of those news that are very hard to miss: the long-rumored
LG G3
is now official. And its announcement drew a lot of attention, which isn't all that surprising given the anticipation that has been building up around LG's flagship smartphone. This, however, wasn't the only bit of hot news that we brought to your attention you last week.
Samsung announced "Voice of the Body" - its own program for personal health monitoring. Based on the ideas of open hardware and software, it could one day be used to read and collect many of the wearer's vital stats. Proof-of-concept gear shown off at the event, demonstrating all the possibilities of Samsung's platform.
Apple, in the meantime, announced that it will be acquiring Beats Audio, as rumors had suggested. This includes both the latter's headphone business and its music streaming service. At $3 billion, this is the largest purchase that Apple has ever made.
For more hot news from last week, flick through the slideshow below!