The Intel-powered Asus Zenfone 2 was hacked to run Windows 7
18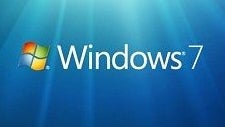 The
Asus ZenFone 2
is an Intel-powered Android smartphone that, priced starting at $199, offers a lot of value. As it turns out, there's more to the Asus ZenFone 2 than its price/performance ratio, as a skilled XDA member was able to hack the handset to run Microsoft's fully-fledged Windows operating system.
Although this particular hack allows the ZenFone 2 to run Windows 7, XDA member Yua Ca Van says that the same process can be used to install Windows 8, 8.1, or even the upcoming Windows 10. The author of the hack says that Windows 7 runs almost without bugs and that the performance is close to matching native speeds. As some may have guessed, the Intel processor is the key to making all of this work, since Windows can run on virtually all Intel processors, including the Atom models that power the different versions of the ZenFone 2.
Since the hack requires a bit of work, we're not going to explain it in full detail here. The big picture is that the user has to unlock the smartphone's bootloader, flash a kernel, partition the SD card, and then run a suite of terminal commands that will end up installing Windows in a virtual machine on the ZenFone 2. For the full installation process, head over to the source link below.
As far as the real-world utility of this hack, there's little reason to get too excited. Maneuvering the full version of Windows on a smartphone will surely prove to be a difficult task. As far as smartphone mods are concerned, however, running Windows 7 on an Android smartphone is about as cool as mods go.
Here's a video that demonstrates Windows 7 running on the Asus Zenfone 2: