The Heart 401AB from Japan might be the weirdest phone you've seen lately
16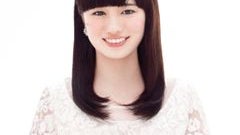 Japan never ceases to
amaze us
with its
bizarre products
. Take the Heart 401AB phone, for example: it's a brand new handset that looks like a heart (not an anatomically correct one though), and - thanks to a twist mechanism - it can be transformed into something that resembles a peanut. Or a bean. Either way, the device was announced today by Japanese carrier Ymobile, and will be launched in March in both black, and red.
Specs-wise, the Heart 401AB is as modest as any flip phone from many, many years ago. It's got a 0.9-inch display with 128 × 36 pixels, and it seems that the only thing that you can do with it - besides perhaps showing it off to your 6-years old daughter - is make phone calls. And that's it - not even SMS is supported.
The Heart 401AB weighs only 59 grams, and, at 26 mm, is pretty thick. The handset will have a Sailor Moon edition. Both this, and the regular version come with complementary heart-shaped wall chargers.
The price of the Heart 401AB phone is not known, but we imagine it will not be a high one.
source:
Ymobile
via
The Verge