The Guardian releases WP7 app
2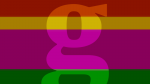 We've mentioned it before, but it bears repeating: The Guardian is one of the best resources for objective and informative news available today, and one of the few new agencies that understands how to pivot from print to digital. And, on that note, The Guardian is expanding its digital offerings to Windows Phone 7 with an official app.
A few weeks ago, we told you about the
official Android app
that The Guardian put out, and the WP7 app seems to be pretty close on features, and maybe even better. The app features the full range of Guardian content, as you'd expect, as well as all of the awesome full-screen image galleries. There are also videos as well as audio podcasts, which you can listen to in the background.
The killer feature that could make this the best version of The Guardian app on any mobile platform is the Live Tile integration. This allows you to set multiple Live Tiles that link directly to your favorite categories, although you likely need to have Mango to use this function. Still, it's a feature we'd love to see in Android and its extremely underused Shortcuts system. Right now, the Live Tiles are just links to your favorite sections, but we can imagine that future releases would have these Tiles updating with new headlines.