The Google Cast app for Chromecast is getting renamed as Google Home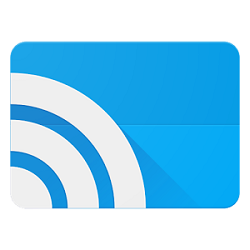 When Google's Chromecast first launched all the way back in 2013, the device's standout feature was its ability to cast any web page from the Chrome browser to your TV. While you could also cast things like Netflix and Google Play Music to your TV through your phone, the biggest selling point was certainly the ability to cast Chrome webpages to your TV. However, as Chromecast has aged and matured, Google's made for a bigger push of the ability to be able to cast all sorts of media to your TV through the little Chromecast dongle. The move away from focusing on casting Chrome-related content was the result of the mobile app being renamed from Chromecast to Google Cast back in March of this year, and following Google's huge Made By Google event yesterday, the Google Cast app has been renamed once again - this time to Google Home.
Google Home is the search giant's answer to Amazon's Alexa, as it's essentially a wired Bluetooth speaker that has the new
Google Assistant
built directly into it. It looks to be quite powerful, and one of the most notable features is its ability to connect to your Chromecast. For example, you're able to say something like "OK Google, play Stranger Things on Netflix on my TV." Google Home is then able to understand your command, connect to your Chromecast, and then start playing Stranger Things on your TV via Netflix. Because of this integration between the two platforms, it makes sense that Google is getting rid of the Google Cast name and renaming it to reflect their Alexa competitor.
If you happen to be running preview versions of the Chromecast software on your TV's dongle, you'll notice that Google is getting rid of all the Chromecast branding and replacing it with Google Home. These are all logical moves on Google's end, and although we can't say it's much of a surprise at all, it's still a bit sad to see the Chromecast name slowly die out.
Google Home is currently available on the Google Store for $129, and it looks like the update to the
Google Cast
Google Home app is rolling out now.