The EU plans to drop roaming charges by June 2017, tariffs to be lowered next April
7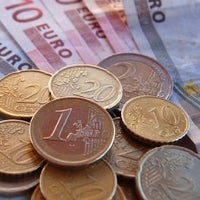 EU officials announced today plans to drop roaming charges in member states by June 15, 2017.
Back in June 2013, union officials were
set to eliminate roaming charges in member states
as early as 2014, although December 2015 was considered a more realistic deadline at the time. According to some reports, member countries tried to delay the move to 2018, and it looks like the EU compromised for 2017.

According to one EU official, heads of state and governments from across the union already endorsed this plan last week, although the plan is still pending an approval by the European Parliament and the European Council.

Before completely dropping mobile roaming charges in 2017, mobile roaming charges across the union will be lowered in April 2016, when maximum tariffs will be lowered 0.05 euros per voice call minute, 0.02 euros per SMS, and 0.05 euros per MB of data.

At the moment, a voice call minute via roaming can cost no more than 0.19 euro, while an SMS is capped at 0.06 euro. Back in 2013, a MB of mobile roaming data was capped to 0.45 euro, with the tariffs dropping even further last year to 0.20 euro per MB.

For EU citizens who do a lot of traveling inside the union, the upcoming elimination of mobile roaming charges can be nothing else but good news. Europe officials certainly made a lot of progress towards has done in the past in the past few years is remarkable. Since 2007, the cost to download data while roaming in the EU has dropped by an impressive 95%.