There will be no more roaming fees in Europe starting July 2014
10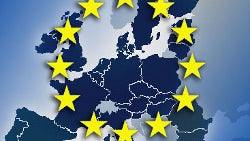 Europeans will no longer have to pay expensive roaming fees when they travel across the 27 countries of the European Union. Europe official voted to accelerate a huge ongoing telecom reform that will allow citizens of the EU to use their phones abroad at prices just like the ones they pay at their home country.
"They agreed that this time next year we will have got rid of these charges,"
a source in Brussels said British publication The Telegraph.
Europe is scrapping roaming fees
for voice calls, text messages and Internet access
starting from as soon as July 1st, 2014
.
Update:
That is the earliest expected date when the legislation could go into force. That does not mean this would necessarily happen that quickly, though. Sources for The Next Web cast doubt saying while it's possible for the bill to be enforced that soon, 2015 might be a more likely deadline, and it's even possible for the whole process to finalize as late as in 2017.
THERE ARE AROUND 100 OPERATORS IN EUROPE AND ONLY FOUR IN THE U.S. THAT'S NOT SUSTAINABLE
Roaming fees are a huge pain for travelers as voice calls back home could cost more than $1.50 a minute and data charges can easily accumulate to hundreds of dollars (or euros).
European officials have one big goal with this new legislation and that is a radical change towards a stronger market that will adopt innovation faster. Europe was as the fore-front of mobile a few years ago, but it is lagging behind the United States in recent years when it comes to 4G LTE adoption.
EUROPE HAS LESS 4G MOBILE BROADBAND THAN AFRICA AT THE MOMENT
"There are around 100 operators in Europe and only four in the US. That's not sustainable if we're going to have a single market and investment. Europe has less 4G mobile broadband than Africa at the moment,"
the same source explained. The European Government sees the fragmented carrier situation as a hurdle in the way of needed investment. "
Consolidation is not the aim. The aim is a single market, but if it means we get fewer, stronger operators, that's good."
Europe's expect this to lower carrier revenues by 2%, but instead be of a huge benefit to travelers within the 27-nation Union. In exchange for that loss, the legislation offers to make it simpler for carriers to operate across the EU.
source:
The Telegraph
,
The Next Web