The Apple tradition continues: report claims iPad Air 2 supply to be "limited" at release
20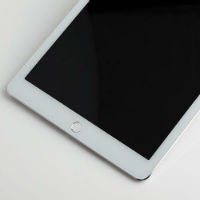 There are a couple lesser-known Apple traditions that actually happen at least twice a year, and because of a confluence of events, we were lucky enough to get both today. If you have somehow avoided the Internet today, you will have missed the fact that today's news has been all about the new Google Nexus devices and the Android 5.0 update. Of course, when a competitor has a big announcement, there is always an "accidental leak" about an Apple product.
We got that today, as Apple itself "accidentally" outed the
iPad Air 2 and iPad mini 3
, at least one of which is expected to be announced tomorrow. The other tradition with Apple is that just before a big product release, there is a report that comes out claiming that the upcoming device will be in short supply at launch. We saw it with the iPad mini Retina, and we heard the claim with the iPhone 6. Now, it's time for a report to come out claiming the iPad Air 2 might have "limited" supply at release.
According to KGI analyst Ming-Chi Kuo, there is a problem with the anti-reflective screen coating on the new iPad Air, which has delayed manufacturing. Because of that delay, Apple's supply chain has supposedly only been able to produce between 7 and 9 million units, which is low compared to the twelve million units available for last year's iPad Air launch.