Upcoming free app for the Apple iPad might turn you into the next Michelangelo
1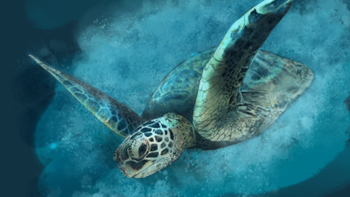 Adobe announced today
that its drawing and painting app for the iPad originally called "Project Gemini," will be known as Adobe Fresco when it launches later this year. Fresco is an old technique used for hundreds of years that involves painting on wet plaster. It requires the artist to complete the painting before the plaster dries. That type of "spontaneous creativity" is at the center of Adobe Fresco. The app will first be available for iPads with
Apple Pencil
support, which means that users can unleash their creativity wherever they are. Eventually, Fresco will be offered for other stylus supporting touchscreen devices.
The app uses Adobe's AI-based Sensei platform for the Live Brushes feature. This allows users to "paint" on the app using watercolors and oils and experience the same response as a painter would in real life. Adobe says that those using the app can even paint with virtual water to dilute colors. The company has gone to the trouble of determining how certain paint pigments interact on different types of surfaces and has recreated these experiences for the Adobe Fresco app.
Brushes used in Photoshop can also be employed in Adobe Fresco and users have access to digital brushes from artist and digital brush creator Kyle Webster. The app is equipped with vector brushes to allow the artist to "create clean, crisp, and infinitely scaleable lines and shapes." And users will be able to create their own brushes thanks to Adobe Capture.
"Drawing is fundamental to developing creative literacy. It is most people's first connection to creativity, and every great painting, sculpture, film, or building began with a drawing. And today, more than ever, it's essential for everyone to develop creative literacy. As artificial intelligence takes over more and more repetitive and mundane tasks, creativity is the unique human quality that sets each of us apart and helps us succeed.

Connecting brain and hand through drawing unlocks creative magic. To forge that connection, a digital generation needs a digital tool, which is why we're developing a powerful and sophisticated drawing and painting application."-Adobe
While Fresco will have professional features like layers, masking, and selection, Adobe points out that the app has what it calls a "streamlined" interface that even children can use. And Fresco users will be able to move their project between the app and Photoshop seamlessly. The art can also be exported to PDF where it can be edited using Adobe Illustrator.
Whether you're a professional artist or just sketch for a hobby, Adobe Fresco is all about creating. The app will be free and if you're an iPad user, you can submit a request to try the beta version of the app by registering
here
.