The 64-bit era is upon Android! Here are 10 new and coming 64-bit Android smartphones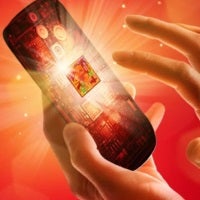 When Apple unveiled the iPhone 5S and its 64-bit A8 processor - an industry first - it caught silicon spinners sleeping on the job. The Android ship was not set to sail over to 64-bit shores for another year or two, because there really was no important reason to. But weeks after Apple's keynote ended, demand was epidemic, and chipmakers found themselves forced into outing their 64-bit technology as soon as possible. It might have been a scramble, and it may have caused a headache or two at the likes of Intel, Google, Qualcomm, Samsung, and MediaTek. But by the end of 2014, 64-bit Android smartphones are in place, Google has sorted out 64-bit support in Android 5.0 Lollipop, the ground has been evened, and the path for the near future is pretty clear-cut. Go 64-bit, or bust!
To prove our point, here are ten new or upcoming 64-bit Android smartphones. Some of them are available right now, or will be released in the coming weeks. Contrary to what you may expect, most of them aren't performance beasts. It's because Qualcomm and MediaTek, which are the forefront of 64-bit processing, began the transition by outing their low and mid-range processors this year, leaving the flagship products for the first half of 2015. This way, smartphones for the budget-conscious can already benefit from 64-bit processing, while the most potent silicon is being primed for 2015's spec monsters.