Test your knowledge with QuizUp – an awesome trivia game for iOS and Android
9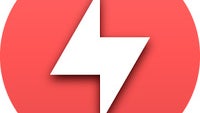 Looking for a cool game to kill a few minutes with? Want to become at least a bit smarter along the way? Then here's a game you might like – QuizUp. It is a trivia game, as one can tell by its title, and it will put your knowledge to the test with its humongous database of multiple answer questions. To be more specific, there are over 220 000 questions available in QuizUp, spread across hundreds of topics – from art, business, science, geography, history, and sports, to lifestyle, logos, video games, name the flag, and name the animal. And the number of questions and categories grow steadily. In fact, QuizUp players are free to contribute by submitting their own suggestions.
But that's far from all there is to like about QuizUp. Since the game is meant to be played online, it lets you challenge a Facebook/Google+ friend. Or you can always find a stranger to play with. Speaking of which, you gain experience points as you play, and when playing against a random opponent, the game will pick one that is about as experienced as you are.
Best of all, QuizUp is a free game, so one can enjoy playing it on an Android or iOS device without paying a single cent. There are some in-app purchases, however, for those who wish to gain experience faster. The most expensive one, costing $5.99, will quadruple the experience points you gain within a period of one hour. Of course, buying one is far from mandatory, unless you absolutely want to climb up to the leaderboard's top at any cost.
| | |
| --- | --- |
| Developer: Plain Vanilla Games Corp | Download: Android, iOS |
| Genre: Trivia | Price: Free (with in-app purchases) |