Test stickers reveal two black color options for the Apple iPhone 7
4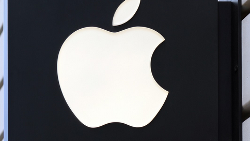 A tweet disseminated on Saturday by
@the_malignant
shows a pair of test stickers for two
Apple iPhone 7
prototypes. One sticker was for a 128GB iPhone 7 model in Dark Black, with a matte finish. The other sticker was for a 256GB model in Piano Black. The latter model was due to be returned on August 22nd, according to the sticker.
Both stickers show D10 in the area that identifies which model the sticker is for. At one time,
Apple supposedly had three prototypes
including the D10, D11 and D12. The D10 is reportedly the
Apple iPhone 7
while the other two were for the
Apple iPhone 7 Plus
and the Apple iPhone 7 Pro. One report said that Apple had planned three models just in case yields of the dual camera it was going to use on the iPhone 7 Plus were too low. In that case, the iPhone 7 Plus would have had a single camera on back and a limited edition iPhone Pro would carry the dual lens setup and the Smart Connector feature. But since there were no problems building enough dual cameras, Apple did not need to produce the iPhone Pro. Feel free to take that story with a grain of salt.
In the slideshow below, you'll find the test stickers for both black-hued iPhone 7 handsets. To reiterate, the 128GB model that the first label was for sports a Dark Black color. The 256GB unit that wore the pictured sticker, is in Piano Black. And we threw in a third photo that will help you decipher the code used on the stickers.
source:
@the_malignant
via AppleInsider (
1
), (
2
)