Tencent buys Clash of Clans maker Supercell for $8.57 billion
7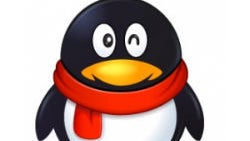 The business of super-popular mobile games is tricky, but when done right can be extremely lucrative. Although the potential revenue stream isn't always the most reliable. Games that rely on addictive gameplay and in-app purchases are the most fickle options, but also the most popular. The latest to cash out from this is Supercell, developer of Clash of Clans.
Supercell has agreed to a deal which would see the company purchased from the Japanese telecom Softbank by Tencent of China for $8.57 billion. This is a huge deal for Supercell, obviously, and Tencent hopes that the huge Chinese market will be enough opportunity for Supercell avoid the fate of previous similar purchases which has been somewhat mixed.
Back in 2012, Zynga purchased OMGPOP, maker of once popular
Draw Something, for $180 million
. Unfortunately, Draw Something had already hit its height of popularity by the time the purchase went through. Then last year, Activision Blizzard agreed to purchase Candy Crush developer
King for $5.9 billion
. This has been a good deal in the short term as King accounted for about 23% of adjusted quarterly revenue for Activision Blizzard, but King's revenue numbers were already on the decline when the deal went through.
Tencent has a positive history with acquisitions after the company purchased hugely popular League of Legend maker Riot Games. And, Supercell has a somewhat more diverse portfolio than King with games like Boom Beach, Clash Royale, and Hay Day.