Telltale's Game of Thrones Episode 1: Iron From Ice is now free on both Android and iOS
4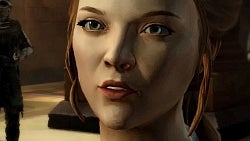 With months to go before the sixth season of HBO's Game of Thrones starts airing, you're probably left wanting for some Westeros action. If that's the case, you'll be glad to know that Telltale has just made the first episode of its Game of Thrones games series free for download on both iOS and Android.
Previously, Game of Thrones Episode 1: Iron From Ice was available for $4.99, which is also the price of the other four episodes currently available.
Telltale's decision to open up the first episode in the series was obviously done in an attempt to raise interest surrounding the developer's Game of Thrones Season 1 finale, one that's coming November 17th on all platforms. Interestingly, Game of Thrones Episode 6: The Ice Dragon, will be the first title that Telltale that the developer launches on all major gaming platforms simultaneously.
If you're a fan of HBO's Game of Thrones, then you should probably check out the games series on your iPhone or Android device, especially since the first episode is now available for free download. The game tells the tale of House Forrester, and you'll play the role of different members of the noble Northern family as the events in the books and the TV show unfold around them.
Just like all of Telltale's story games, the most interesting fact about the series is that your actions will actually shape the course of the game throughout the entire season.
Recommended Stories