Tegra 2 Android devices to have Playstation suite in 2011
14
Based on what could be gleaned from the Tegra Zone app on the Motorola XOOM, the Playstation Suite is going to be available to any Android device running the Tegra 2 dual-core processor. While it is not clear if the Suite will be pre-installed on devices or simply made available on the Android Market, it looks like the Sony Ericsson Xperia PLAY won't be the only game in town when it comes to the Playstation Suite (pun intended).
While no launch date has been announced, Sony has decided to not only support the Suite but will also allow for development of non Playstation content. And when it does launch, Android users will be able to unistall the Playstation emulator and send it packing back to the Android Market. Besides allowing non Playstation games to be played, Sony will try to offer Playstation 2 titles in the Suite.
All in all, it is a very important forward step for Android as Google's open source OS becomes a viable video game platform.
source:
IntoMobile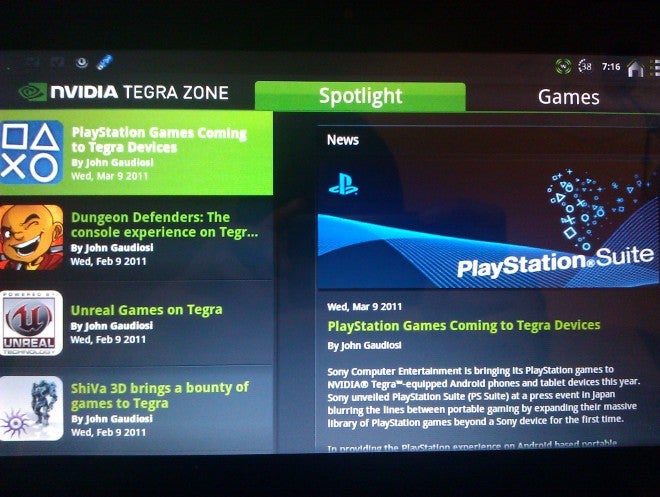 The Playstation Suite is expecting to launch later this year on Android devices running Nvidia's Tegra 2 chipset