Team behind CyanogenMod working on 'a new challenger'?
11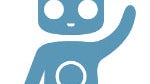 This one will be quick, guys, and that's mainly because we'd like to leverage your collective knowledge and creativity in order to try and decipher this ASAP.
This probably didn't make too much sense, so here's what we mean – the other day, the team behind CyanogenMod released a teaser on their YouTube page hinting at 'a new challenger/nemesis'. "Nothing can be perfect. Things can be better", this is how the 31 second clip starts off. About half way in, we get a quick glance of the lockscreen of an Android device with the word 'FREE' taking the spot where your carrier's name usually sits. The video ends with a short appearance of the CM robot announcing the news of a new challenger, a nemesis. Boom! That's it. The end.
So this gets us right back to the beginning of this piece – we have absolutely no clue what the CM team is hinting at, and we
must
know. Are we about to see CyanogenMods for other OSes? A CM-made phone (yeah, quite the stretch, we know)? Or are we reading too much into it? That's what we meant, power up them brains and share your thoughts in the comment section below.
source:
CyanogenModTV