Team Douche asking if you want a root app store for Cyanogenmod
15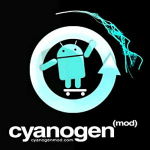 For a long long time now, iOS users who have jailbroken their devices have had the Cydia app store as a one-stop repository for apps to use on your newly jailbroken device, but Android doesn't have anything similar for those who root their devices. Of course, Android may not particularly need one, because you can get many apps for root users right in the official Android Market. But, Team Douche wants to know if you would also like an app store specifically for root users.
The store would not be limited to Cyanogenmod users, and would be compatible with all rooted devices. The logic behind the possible store has been laid out by Koush, a Cyanogenmod developer, who says essentially that the Android Market isn't enough because of the apps that Google has pulled from the Market for various reasons. Koush says that these apps, like one-click root apps, emulators, tethering apps, visual voicemail apps, etc. are all legal, but have been removed anyway because of pressure from manufacturers, carriers, or other companies.
It is certainly an interesting argument. What do you guys think? Does Android need another app store specifically for root users? Voice your opinion in our comments, but also on Cyanogenmod's G+ page to let them know what you want.