Target will begin selling the iPad on October 3; with discounts for credit card holders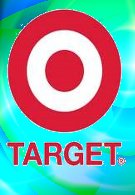 Everywhere you turn, pricing for the Apple iPad is pretty firm with no discounts associated with it whatsoever. Sure it's a premium product, but it's not preventing Target from selling the iPad in its stores across the country – with a special surprise for customers who happen to use the retailer's store branded credit card.
The second largest discount retailer will begin to sell the tablet starting on October 3rd where you can pick up any of the 6 versions of the iPad across their stores nationwide. However, you'll be presented with a 5 percent discount on the beloved product if you happen to be holding onto their store branded credit card starting on October 17th – which of course is a sweet deal in itself despite being only 5 percent. Perhaps the notion of receiving a discount for buying an iPad might make you consider getting it at Target and signing up for their credit card.
source:
Yahoo