Take better night photos with this detachable flash for smartphones and tablets
12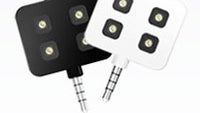 Despite the tremendous effort smartphone manufacturers have put in improving the low-light performance of their devices' cameras, nothing beats having a bright, powerful flash to illuminate the subject. Unfortunately, the majority of today's handsets come with LEDs on the back, which just don't work well at distances of over a few feet away. Well, there's a company that wants to solve this problem with an accessory of its own.
The iblazr, as it is called, is a
portable, detachable flash for use with smartphones and tablets
. Featuring four Cree LEDs and 60-degree optics, it connects to the audio jack of an Android or iOS device, while a dedicated application ensures that the flash and the camera's shutter stay in sync. What's more is that the iblazr can be set to provide constant light for night videos.
With its 200mAh built-in battery, the iblazr can assist with taking over 1000 photos. The cell may also provide 40 minutes of constant light, but it will last for 3 hours if used in low-power mode. Recharging the accessory's internal battery can be done by plugging it into a USB port.
As of this writing, iblazr is only available via Kickstarter where it needs another $4000 to meet its funding goals. A unit can be pre-ordered by pledging $39 or more, with an estimated shipping date in December of this year.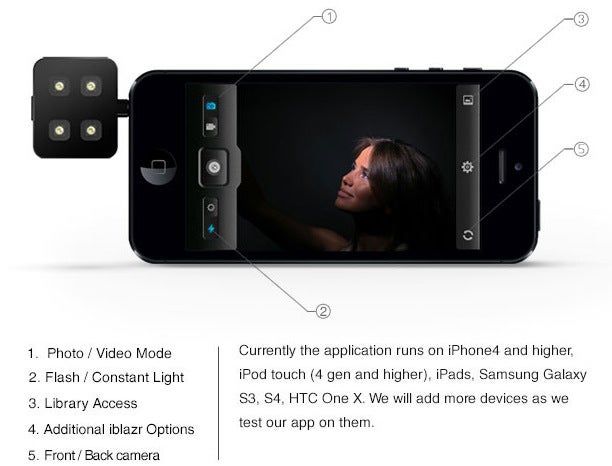 iblazr detachable LED flash for smartphones and tablets
Recommended Stories