Take advantage of the 21 apps that are on sale at BlackBerry World
99+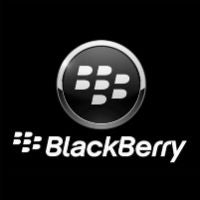 Yes, there are still smartphone users out there using a BlackBerry 10 powered handset. For these hardy souls, a sale in BlackBerry World means that they have the opportunity to pick up some desired apps on the cheap. These might not be the big name apps that BlackBerry 10 users lack, but they could still be useful. A total of 21 apps have been discounted at BlackBerry World. While the entire list can be found at the end of the story, we have focused on four of the titles.
PanoRIMio
works with the GPS on your BlackBerry 10 device to send you stunning, artistic photographs. The app has a library of over 70 million pictures, and with your GPS enabled, you will see photos taken from your area, The app is priced now at only 99 cents. If you need a quick way to get from point A to point B, then
Taxi 10-Private Car and Taxi
is the perfect solution. With the app, you can arrange for a taxi, a private car, or you can share a ride. The fare is revealed in advance on the app, and you can pay using PayPal or with a credit card. This allows you to take your journey without having to bring cash. The app is priced at $1.99.

PenzusMMT
, priced at $2.99, provides BlackBerry 10 users with more than ten features relating to multimedia processing. The app allows you to convert audio and visual files, cut video files into separate pieces, merge two to three files into a single file. and remove audio/visual from files. More importantly, with the app you can create animated GIFs from video files or separate images.
Another app on sale in BlackBerry World is
NextAction!
This is a color-coded task manager that helps you get things done. This app is on sale in BlackBerry World for $2.99 and is a great solution for both procrastinators and workaholics.
Check out the entire list of discounted BlackBerry 10 apps by clicking on the slideshow below.
source:
BlackBerry