Take a gander at the first sample picture from the Google Nexus 5
15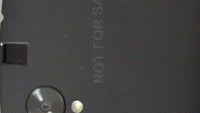 While the average consumer can't get his or her hands on the
Google Nexus 5
yet (heck, no one even know when it will officially be available), there are those who have the actual device in hand, testing it out. Some of the lucky Googlers who are getting to use the phone before the rest of the public, have been taking some photographs and one of them appears below.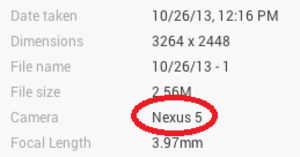 EXIF data shows the photo was taken with the Nexus 5
According to the EXIF data, the picture was taken with the Nexus 5 on Saturday. The 8MP rear snapper on the stock Android model will feature an aperture of f/2.4 and HDR. The latest information does say that the phone will come with OIS. And just in case you're the type that likes to shoot "selfies," or employ video chat, there is a 1.3MP front-facing camera on the Nexus 5.
Hard to tell much from a single shot, but there it is below, the first sample picture from the Google Nexus 5 camera.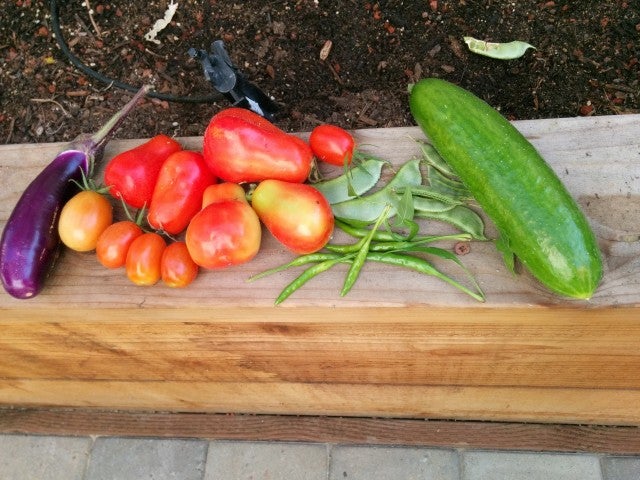 First sample picture from the Google Nexus 5 camera
source:
Phandroid