Taiwan FTC fines Apple for meddling in Apple iPhone pricing
21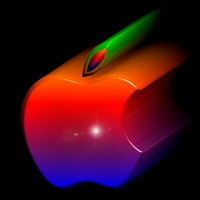 Apple has been fined $20 million NT by the Taiwan Federal Trade Commission for getting involved with the pricing of the Apple iPhone with carriers in the country. When translated into U.S. Dollars though, it comes out to a measly $670,000. Apple is not supposed to be involved with pricing of its handset after selling distribution rights to them. The Taiwan FTC accused Apple of violating Article 18 of the country's Fair Trade Act by telling the three main carriers in Taiwan how much they should charge for the iPhone.
Apple can appeal the decision, but could face a fine of as much as $50 million NT ($1.67 million USD). The agency said that Apple had no right to "meddle" in the carrier's pricing of the iPhone, adding that pricing of the device is at the complete discretion of the three carriers.
The ruling deals only with the Apple iPhone and the Taiwan FTC says it has no plans to investigate any possible interference that Apple might have had on pricing of the Apple iPad in the country.
"Through the email correspondence between Apple and these three telecom companies we discovered the companies submit their pricing plans to Apple to be approved or confirmed before the products hit the market."
-Taiwan FTC
source :
FTCTaiwan
(translated),
EngadgetChina
(translated) via
Engadget
,
WSJ