Tablet users spend the most, have disposable income (infographic)
2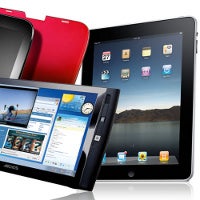 The infographic to the right makes it clear that tablets are really a dream device for retailers. While a smartphone user spends $80 shopping on the device, a notebook user would spend $102. Now, a tablet user spends way more - $123 per user.
There's plenty of interesting facts and forecasts about the way we use our tablets and their quick proliferation. For instance, by 2014 one in every three Americans that use the Internet is likely to own a tablet.
Check it all out to the right and let us know if you personally find a tablet a necessity, a fun extra gadget or is it more or less useless to you.