TMZ outs a post-resignation picture of Steve Jobs looking very ill, redefines bad taste
40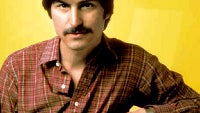 UPDATE:
It seems that there might have been a few manipulations with the photo to enhance the effect, as the second source link points out.
The celebrity gossip website bought a picture of Steve Jobs from the Pacific Coast News paparazzi that is supposedly taken on Friday, a day after he resigned as the CEO of Apple. We saw it yesterday, and, real or not, we won't post the picture here, as we think invading someone's privacy while battling cancer is an example of a terribly bad taste.
We wanted to point out that Steve looks like he just got out of bed after a course of chemo, very frail and skinny, but is standing up and seemingly walking with someone's help. Our thoughts are with him and
we wish him strength to overcome this episode of his illness as fast as possible
.
The claims that he will stay behind the scenes and be involved in Apple's strategic decisions, however, that were in his
resignation letter
, now seem a bit over the top, as he might be pretty weak for that yet.
Tim Cook just got awarded a million Apple shares
as a welcome note from the company in his new CEO position, and it looks like he will have to do without SJ's guidance for a while.
He has been
running Apple for quite a long time now
behind the scenes, so it will be interesting to follow if investors will shrug the Friday picture of Steve Jobs off, or it will spook them into divesting some of their Apple stock when the markets open.