Apple's board grants new CEO Tim Cook 1 million shares to lock him up until 2021
34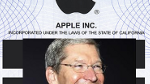 Apple's new CEO Tim Cook is keeping his fingers crossed that the company's stock can keep rising over the next five to ten years. According to an SEC form 8K filing made by the company,
Cook received a grant from Apple's board for 1,000,000 common shares
of stock with a current value of $383 million. In return, Cook is locked up as Apple's CEO until 2021.
Now before you start counting Mr. Cook's money, the stock will fluctuate and the executive won't even actually own the shares until they vest. Half of the award will vest in August 2016 with the remainder vesting in August 2021. Once the shares are turned over to the CEO, he still will have to follow SEC regulations. Generally, executives selling stock in the company they work for need to file with the government agency indicating that they plan on selling shares and are restricted to selling a certain percentage of their holdings at a time.
Last year, Cook earned a salary of $800,000 plus a bonus of $900,000 while serving as the COO for the company. In his new position as CEO of Apple,
Cook will serve on the company's board
. In the filing with the SEC, Apple said, "
Mr. Cook brings to the Board extensive executive leadership experience in the technology industry, including the management of worldwide operations, sales, service and support

."
source:
SEC
via
PCMag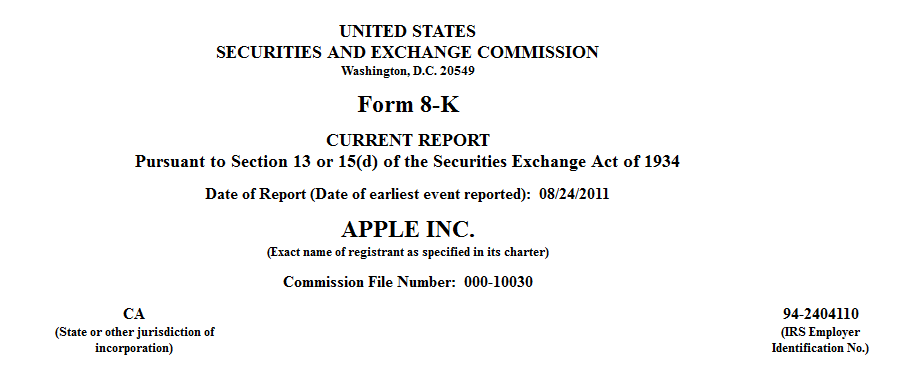 This SEC Form 8K, filed by Apple, details the 1 million share grant to new CEO Tim Cook