T-Mobile's signal goes down overnight; CEO Legere sends tweets to inform subscribers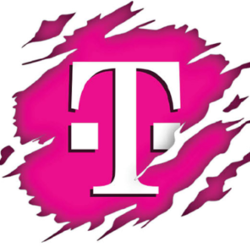 If you're a T-Mobile subscriber, you might have noticed an inability to call, text and access the internet with your handset overnight Thursday. But the customer friendly carrier still found a way to get the word out. CEO John Legere took to his Twitter account to disseminate news about the outage, which affected T-Mobile customers from coast to coast.
Considering that the outage started at midnight ET and lasted two hours, we would have to believe that Legere might be the only CEO of a wireless company to personally tweet customers at that hour with what was essentially bad news about his company. Over at DownDetector, there were 7,000 complaints a little after 3am ET. 35% complained about the lack of the mobile internet while 34% were troubled about not having a signal.
Eventually, T-Mobile said that a software issue was to blame for the third disruption in service that it has experienced over the last three weeks. T-Mobile suffered an outage on September 22nd after midnight, and another late night outage in Pennsylvania last week.
Some T-Mobile subscribers are still having issues. As of 5pm, over 100 complaints have been made by T-Mobile customers to DownDetector. As T-Mobile points out, those are probably subscribers affected by Hurricane Matthew.
source:
@JohnLegere
,
DownDetector
via
FierceWireless