T-Mobile's handset insurance rates will change on March 1st
17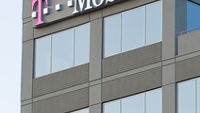 Assurant, the insurance company that T-Mobile uses for its subscribers who want to protect a new handset purchase, is going to be changing its rates next year. The changes, which take effect on March 1st, lower rates for cheaper devices while raising them for more expensive smartphones. JUMP! with Premium Handset Protection insurance or Premium Handset Protection with Lookout Mobile Security, starts now at $10 per month for Tier 1,2 and 3 phones. Starting March 1st, the monthly premiums for those models drops to $9.
Tier 1 phones have a $20 deductible and include featurephones and entry level smartphones like the
Nokia Lumia 530
. Tier 2 phones carry a $50 deductible and include the
Nokia Lumia 635
and the
Samsung Galaxy Grand Prime
. Tier 3 phones have a $100 deductible and include models like the
ZTE ZMax
.
Tier 4 and Tier 5 phones will both face a 20% hike in their monthly premiums starting March 1st. Currently $10 a month, both will cost $12 monthly starting on that date. Tier 4 phones have a $150 deductible and include models like the 16GB
Apple iPhone 5c
and the
Samsung Galaxy S III
. Tier 5 is the top tier and the deductible on these phones is $175. In this group are current handsets like the
Apple iPhone 6s
,
Apple iPhone 6s Plus
,
Samsung Galaxy S6
and the
HTC One M9
.
The insurance covers accidental damage (including liquid damage), loss, theft and malfunctions. If you opt for the insurance with Lookout Mobile Security, you can use the Lookout.com website to find a lost or stolen phone, sound a loud alarm, and view a picture that was taken when someone tried to access your handset. It also protects your phone from malware, backs up your contacts and photos, and alerts you to suspicious activity that could mean that your phone is stolen.
T-Mobile allows customers 14 days from the day that they purchase a new phone, to have it insured.
source: Assurant (
1
), (
2
) via
TmoNews
Recommended Stories