T-Mobile's Web Guard blocking clean sites
4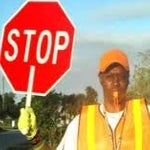 T-Mobile USA's Web Guard sounds like a good idea. When activated, it keeps those under 18 from viewing web sites on their phone that deal with topics like Alcohol, Drugs, Guns, Suicide, Pornography, Weapons and more. The feature is automated
and looks for certain keywords
to determine if a site is safe for little Johnnie to read. The feature is turned on by default on all of T-Mobile USA's pre-paid accounts. Although it can be disabled by those over 18, the error page that pops up when a site is blocked doesn't explain how to disable it.
The problem is that Web Guard has run wild and because a relatively clean site might have a keyword misconstrued by the software, sites related to music, sports, finance, music and news have been blocked. OONI discovered that sites such as cosmopolitan.com, newgrounds.com, sportscn.com, bbcprofit.com and livesports.pl are restricted for those under 18 once Web Guard is activated. And if there is a problem with the blocking of non-offensive sites, there
probably are a few adult sites that fall under the radar
.
According to OONI, Web Guard works by using a transparent HTTP proxy that intercepts every HTTPpacket going through the network and checks the Host header against a list of sites that should be censored. Someone needs to remove some of the inoffensive topics. T-Mobile USA, though, doesn't appear interested in making a change. When OONI contacted the carrier's customer service, the only solution they offered was to disable Web Guard on the user's phone. That might not be enough to please a concerned parent whose needs to keep his child away from certain sites, but still needs to access "clean" sites that are being blocked for no reason.
source:
OONI
via
Phandroid