T-Mobile's Tuesday Dominos deal hits limit and leaves sad pizza-less customers
32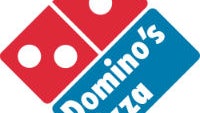 T-Mobile Tuesdays
is an app that gives away free stuff every week. Yesterday was the first full week the app was in use and the initial reaction was sort of mixed. It was really good from T-Mobile's view, because a lot of people were using it, but not so great from a customer standpoint because not too many noticed the fine print of the deals.
One of the deals offered yesterday was a free medium two-topping pizza from Dominos, which obviously got people excited. However, what people didn't notice is that the fine print said there was a limit of 100 free pizzas per store. As you might expect, this limit was hit pretty quickly in more densely populated areas, but because some people didn't see that limit they thought the stores were simply not taking the coupon. And to make matters worse, because the deals are tied to phone numbers each person on a family plan could redeem the offer, meaning some families got five free pizzas while others got nothing.
Of course, it's hard for people to get too terribly mad about any of this because it's not like anyone was losing money, just not getting free stuff that they thought they could. Still, if you're a T-Mobile customer, be sure to keep an eye on the fine print for these deals as they come up each week because some may require you act faster than others.