T-Mobile doubles its size; rewards customers with stock and weekly freebies
10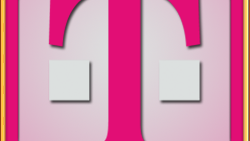 T-Mobile has doubled in size from 33 million subscribers to 66 million. T-Mobile CEO John Legere says that while other carriers give you attitude, T-Mobile gives you gratitude. Starting tomorrow, the nation's third largest carrier will thank customers by starting a program called
T-Mobile Tuesdays
that will give away freebies like a medium two toppings pizza from Domino's, a frosty from Wendy's, and a video from Vudu. If you have a T-Mobile account, go to the App Store or Google Play Store and download the T-Mobile Tuesdays app to begin amassing these freebies.
As we said, the freebies start tomorrow, and everyone participating will receive a free ticket to see the movie
Warcraft
. Every Tuesday, T-Mobile will be giving away stuff including some "Epic Prizes." T-Mobile Tuesdays is available for all of the operator's customers.
In addition, starting June 21st T-Mobile's
Stock Up
program becomes effective. Postpaid customers with at least one line of voice service from June 7th through December 31st of this year, are eligible to receive one share of T-Mobile common stock valued at approximately $43 (taking a shot at Sprint, Legere noted that his company's shares are trading for more than 50 cents). For every person referred to T-Mobile who signs up with the carrier for at least 15-days, participants will receive another share. And if they have been a T-Mobile customer for at least five years, they will receive two shares for each referral. The stock is held in a free account opened with LOYAL3; there are no fees to sell or to transfer the shares for one year.
Lastly, starting on June 13th, T-Mobile customers get a free hour of Gogo Wi-Fi on any flight that carries the service.
Freebies each Tuesday, free stock, and free in-flight Wi-Fi all add up to make Un-carrier 11 the best Un-carrier announcement yet for T-Mobile customers.
source:
T-Mobile