T-Mobile's Garminfone will keep you on the right way
3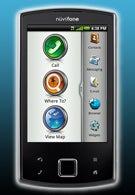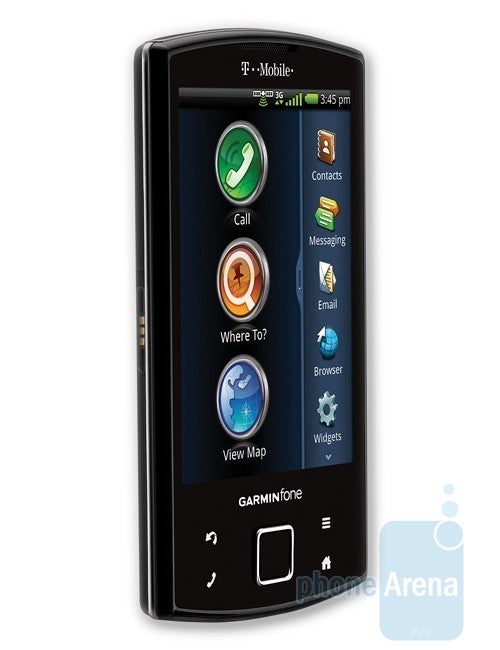 T-Mobile customers who also happen to be GPS navigation users will soon have an all-in-one alternative in the form of the
Garminfone
- the T-Mobile-branded version of the Android-powered
Garmin-Asus nuvifone A50
, which got announced in February. The Garminfone is going to offer deep software integration with navigation services. For example, the user will be able to quickly get directions to a contact's address through the phonebook, or through an email, or through a calendar appointment.
Of course, the Garminfone will offer Garmin's renowned turn-by-turn navigation experience for drivers and pedestrians, while all the maps will be preloaded on the device. The Garminfone will also come with an app called Garmin Voice Studio, which will let users to record and share custom voice directions.
Other features of the Android smartphone include a 3.5-inch touchscreen, 3MP AF camera, Wi-Fi, 3G and support for Microsoft Exchange. The Android operating system will be personalized with Garmin's own touch-friendly user interface.
The T-Mobile Garminfone will be available
later this spring
, but info on pricing is not yet available. So, does an Android-powered navigation-centric smartphone sound tasty to you?
Garmin-Asus Garminfone Specificatons
|
Hands-on
source: T-Mobile USA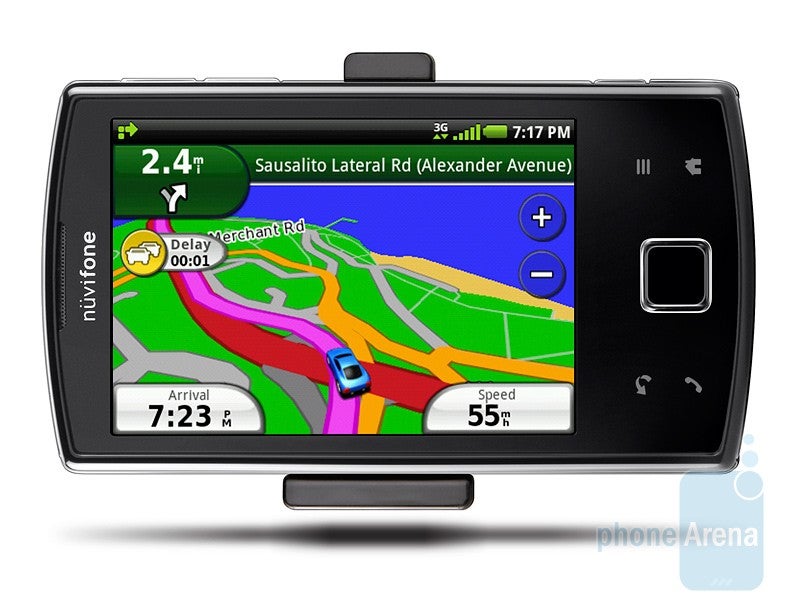 The Garminfone will come with a dashboard mount