T-Mobile's 5G vision is largely powered by Nokia
4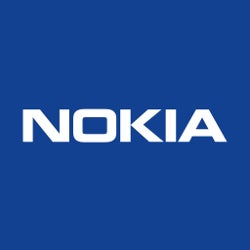 Earlier this week, T-Mobile announced that it is
planning on building a nationwide 5G network
using some of the 600MHz spectrum it won at the FCC auction. Playing a large role in the build out of the next-gen pipeline will be Nokia. In a press release, the latter let it be known that it will be supporting the network migration that will move T-Mobile's ever growing number of 4G subscribers onto the new frontier when the time is ready.
Using T-Mobile's low-frequency airwaves and Nokia's radios and antennas, the pair will give consumers the opportunity to access this enhanced mobile broadband "when and where they desire." Nokia also says that 5G will provide carriers with "exponential increases in bandwidth and massive throughput, along with advancements in vertical industries and new entrants." Subscribers to carriers offering 5G service will be able to download large media files in seconds. Receiving and sending information will be done with a huge leap in speed.
"Nokia and T-Mobile share a vision of innovating in mobile networks to deliver real benefits to consumers. This collaboration to maximize spectrum is a very exciting development, and is a strong example of Nokia's commitment to supporting its customers' ambitions to create new capabilities to make 5G a reality, connecting everything to everything."-Marc Rouanne, president, Mobile Networks business group, Nokia
As T-Mobile CEO John Legere pointed out the other day, 5G is not coming to everyone next year, or even the year after that. While
most operators have mentioned 2020 as a possible time frame
for the launch of the next-gen mobile networks, 5G could be available in some areas by 2019 with regional tests taking place in 2018.
source: Nokia