T-Mobile to set internet afire with 21Mbps HSPA+ in mid 2010
This article contains unofficial information.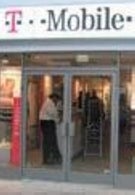 T-Mobile customers should be prepared for zippy, speeding fast service next year. While the nation's 4th largest wireless operator was the last of the big 4 to deploy 3G, by the middle of next year, certain cities will be running T-Mobile's HSPA+ at 21Mbps. By the end of this year, some cities were scheduled to go to 7.2Mbps, but this news should make even the carrier's most jaded subscriber feel that there's reason to stay put. Some of the recently launched T-Mobile devices will be able to keep up with the 7.2Mbps speed such as the G1, myTouch 3G and the Motorola CLIQ. Besides increasing the speed of the network, T-Mobile also continues to spread its' brand of 3G lovin' throughout the parts of the country where it hadn't been seen before. Currently the carrier has 3G coverage in 240 cities with 170 million POPS expected to reach 200 million POPS by the end of this year. In Philadelphia, T-Mobile is already testing out the 21Mbps HSPA+ network with a trial. Maybe this is why it is called the "City of Brotherly Love".
T-Mobile G1 Specifications
|
Review
T-Mobile myTouch 3G Specifications
|
Review
Motorola CLIQ Specifications
source: T-Mobile via
Phonescoop