A study claims that HSPA is not to be displaced by LTE in the next five years
10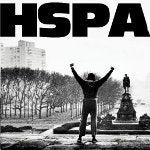 Ovum
, an independent telecom analyst company, claims in a study that HSPA is set to remain dominant in the next five years. According to
Julien Grivolas
, its principal analyst, we shouldn't believe all the hype about LTE.
His thesis is build around the fact that HSPA as a technology may be sufficient for
"many operators' needs for the next five years."
Furthermore, carriers around the world may decide that it's a better near term solution simply to evolve their existing HSPA networks (into HSPA+, for example) rather than build an LTE network - and that will continue
"as long as it makes good economic sense."
Another problem for 3GPP Long Term Evolution (as is the full name of LTE) may be the spectrum shortages. Grivolas' words on the matter:
"Ultimately, the availability of spectrum is certainly an issue that will have a strong bearing on the commercial success of LTE, as its availability is fundamental to service launches. With that in mind, it may pay for operators to hang back and let others invest in the development of the ecosystem and make mistakes first. "
That's an interesting opinion. It's obvious that HSPA and LTE are able to complement one another and LTE's introduction doesn't necessary bring the end of HSPA. However, a lot of people (
and some carriers
) believe that LTE is the future. Tell us, how you envisage the network evolution in the next five years?
source:
Cellular News