T-Mobile to offer unlimited high speed data for travelers in Europe and South America
8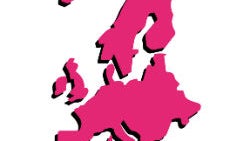 At some point, it seems like T-Mobile might just get rid of the extra fees it charges for international travelers for high speed data, but for now we're just going to get a string of deals that give you those higher speeds for free. T-Mobile just finished off its
Summer Unleashed
deal last month and now it looks like there's going to be a new deal starting in October.
T-Mobile customers already get free data when traveling to many countries, but often that data is limited to 2G or 3G if you're lucky. The Summer Unleashed deal allowed T-Mobile customers traveling to Europe to get free high speed data rather than paying the ridiculous prices you'd need to put up for a data pass. Now, T-Mobile is extending the deal starting October 1st for customers traveling anywhere in South America or to any of 19 specific countries in Europe -- Armenia, Austria, Croatia, Denmark, Estonia, Germany, Iceland, Ireland, Italy, Latvia, Lithuania, Netherlands, Portugal, Russia, Serbia, Spain, Sweden, Ukraine, or the United Kingdom.
Basically, this means you've got to be pretty annoyed if you're a T-Mobile customer who traveled to Europe in September of this year because the new deal extends all the way until New Years Eve... at least for now. Who knows if we'll end up seeing another unlimited high speed international data deal from T-Mobile starting in February 2017 or not.