T-Mobile to offer TrioSIM card starting tomorrow; 7-day unlimited talk and text coming to pre-paid
4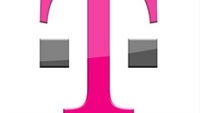 According to an internal memo that has been leaked, starting tomorrow T-Mobile locations will start receiving TrioSIM cards. These SIM cards are designed to work with a Mini, Micro or Nano SIM slot without having to change to a new SIM card. With the new TrioSIM card, T-Mobile customers will be able to swap devices and use the same exact SIM card regardless of the size of the tray on the old and new device.
For example, if you're switching from a recently produced iPhone model to the
Samsung Galaxy Note 4
, you can take the Nano SIM employed on the iPhone and pop it into the adapter for the Micro SIM card, which will then fit into the tray on the Galaxy Note 4. The TrioSIM is currently used by T-Mobile in the Netherlands and a couple of U.K. carriers also offer it. In the U.S., the price for the TrioSIM is $15. If you don't want to pay for the convenience of not having to change SIM cards regardless of which device you're swapping to, the mobile operator will continue to offer individual SIM cards in the three sizes.
Another internal memo states that on June 28th, T-Mobile will start rolling out a 7-day unlimited talk and text service for pre-paid customers. The plan costs $10 and must be added to the Pay as you Go plan. If the customer plans on using the internet, a Pay as you Go Data plan can be added. T-Mobile says that the 7-day unlimited talk and text plan is a "
great option for tourists and customers looking for unlimited usage for a short window of time
."
source: TmoNews