T-Mobile to launch new webConnect data plans: prices hiked, 10GB option added
15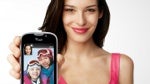 T-Mobile has captured the top spot inthe news recently with reports about the carrier being considered for sale to Sprint by DeutscheTelekom, but while that is still just a possibility, the upcomingwebConnect data plans on the U.S. fourth largest carrier shouldbecome a reality much sooner. T-Mobile will reportedly roll-out its new plans onMarch 13th. But the new data-centered reality is one ofincreased prices as the already existing 200MB will now cost $29.99 amonth, up from $24.99. In addition, the 200MB has the caveat ofoverage prices of $0.1 for every megabyte consumed after the covered200MB.
The 5GB package will run at $49.99 amonth, which is a $10 increase over the current $39.99. Going with 5gigabytes you won't have to pay overage fees, but as soon as you hitthe 5GB threshold your speeds will decrease significantly.
Good news is that the carrier is addinga 10GB package for $79.99 allowing you to consume even more data onthe go. The same overage policy applies here, with the threshold forspeed reduction at 10GB.
Pooling each of the data plans with avoice plan will now also be possible, giving you a way to pay using asingle account. At the same time, pairing a voice and a data planwill result in a 20% discount on the data rates. Check out all thedetails on the screenshot below leaked just days before the launch ofthe new rates.
source: TmoNews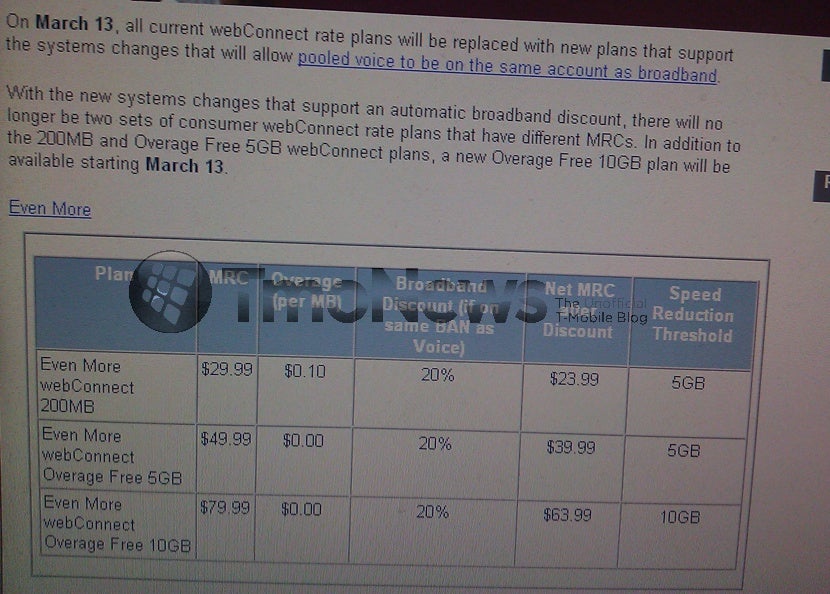 Image courtesy of TmoNews