T-Mobile to launch nationwide 5G on December 6th
13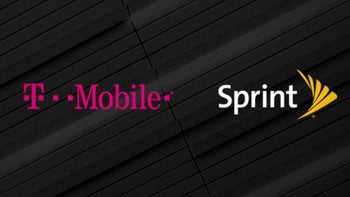 T-Mobile CEO John Legere and President Mike Sievert announced this morning that the New T-Mobile will launch its nationwide 5G network a few months earlier than expected. On December 6th of
this year
, the carrier will flip the switch on its 5G network. 200 million Americans will be covered by the faster signals and the carrier will offer two phones that will connect to the network, the
Samsung Galaxy Note 10+ 5G
and the One Plus 7T Pro 5G.
Legere pointed out that the merger with Sprint is taking longer than expected to close, and both executives pounded home the point that with the merger, T-Mobile's capacity is going to rise 14-fold. It wouldn't be a T-Mobile Un-carrier event without CEO Legere taking shots at AT&T and Verizon. The CEO chided AT&T for lying about its faux 5G network (5G Evolution) and called Verizon adorable for rolling out 5G service in 15 cities. T-Mobile says that later this year, it will cover more than 5,000 cities and towns with 5G.
T-Mobile says that its 5G business plan calls for it to compete on price

Sievert noted that the carrier will be combining its low-band 600MHz spectrum and its ultra-high mmWave holdings with Sprint's hoard of 2.5GHz mid-band signals to quickly create "ridiculous amounts of network capacity." He also said that "this is something we could never do if the merger doesn't happen." T-Mobile's president said that the larger capacity will help create "crazy-fast" download data speeds of 450Mbps by 2024, which he compared to the 25Mbps-40Mbps download speeds that 4G LTE delivers. By that time period, 90% of Americans will have access to T-Mobile's 5G download data speeds of 100Mbps and higher, according to Sievert. He added that 90% of rural Americans will also be able to take advantage of faster data speeds by the same year. As for pricing, Sievert said that the carrier has made concrete promises to keep prices steady or even lower as it develops the next generation of wireless, and stated that T-Mobile's 5G business plan calls for it to compete on price.
"We're building a network with such massive capacity, we'll be able to stick it to AT&T and Verizon, Comcast and Charter like never before. And help wireless consumers like never before"-John Legere, CEO, T-Mobile
To prove that point, the carrier introduced T-Mobile Connect. By cutting the price of its lowest-cost plan in half, T-Mobile will deliver unlimited talk, text and 2GB of high-speed data for a price of $15 per month. The price will remain unchanged for five years, but the data cap doesn't. Every year, T-Mobile will add 500MB of data to the monthly cap. That means subscribers will have a monthly data cap of 2.5GB each month for the second year, 3GB the next year and so on. And 5G is included at no extra charge.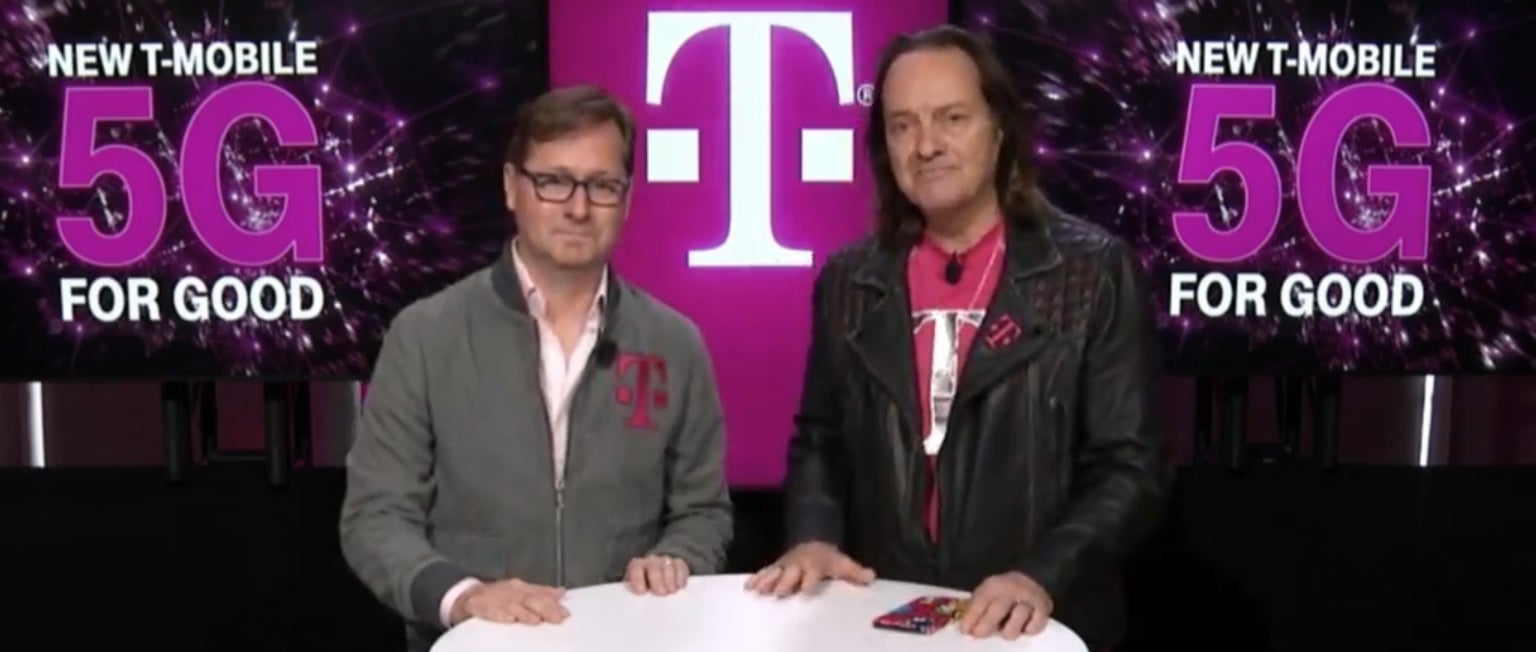 T-Mobile announces that it will cover 200 million Americans with 5G starting on December 6th
The announcement also included T-Mobile's Connecting Heroes Initiative. Starting next year, T-Mobile will offer first responders free unlimited talk, text, and data with the highest priority on its network. As a result, this will free up $7.7 billion over 10 years that police, fire, EMS and other such agencies can spend on pay raises, more cutting edge equipment and more first responders.
T-Mobile also announced a plan that will bring internet service to the 15% of American households with children that cannot access the web. These children can't do their homework online, email teachers, do group projects and miss out on socializing with schoolmates. Some of these families cannot afford the service while others live in rural areas where such service is not reliable. The wireless provider unveiled Project 10Million which has a goal of connecting 10 million households with internet service over a five-year period for free. This initiative has a much broader goal of connecting every single child to the internet. Talking about kids who fall behind in school because they are unable to go online, a passionate John Legere said, "It's not right, it's not fair and it's not okay." As the executive noted, "Where you live shouldn't determine where you go in life. And your family's income shouldn't determine your outcome." The 10 million households that are part of this initiative will each receive a free tablet or laptop along with 100GB of free data and mobile hotspots a year for five years.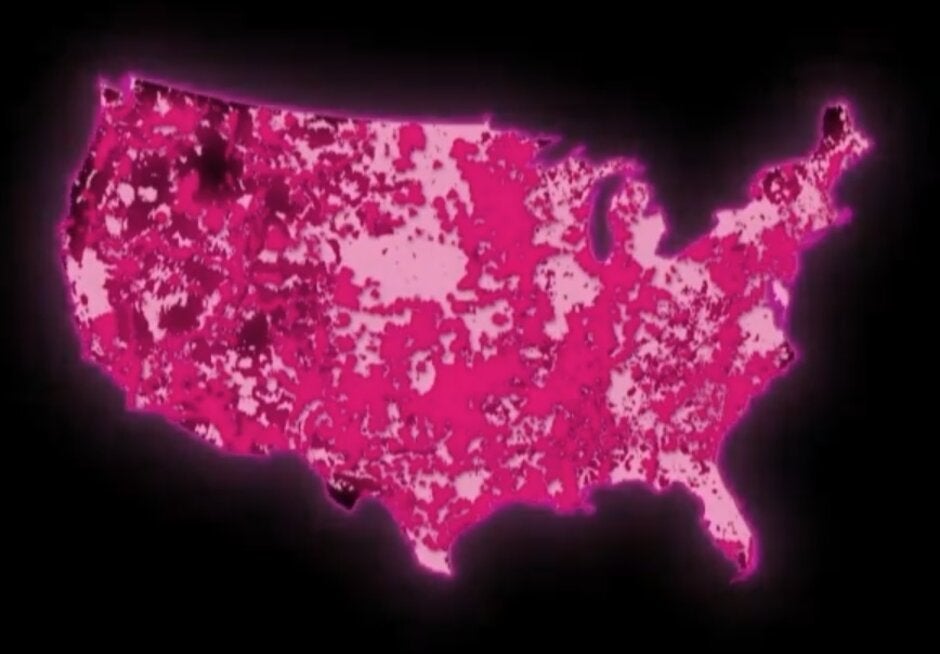 T-Mobile's expected 5G coverage Map on December 6th
With FCC and DOJ approval, the T-Mobile merger with Sprint is still awaiting the disposition of a lawsuit filed by 15 state attorneys general and the attorney general of Washington D.C. seeking to block the transaction. That trial begins on December 9th.

Recommended Stories