T-Mobile to launch 3G in 27 markets by the end of 2008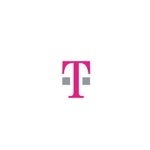 In what is most likely preparation for its rapidly growing selection of UMTS and HSDPA-enabled phones, T-Mobile today announced its intention to launch 3G services in 27 US markets by the end of 2008. According to the press release, the planned expansion is expected to deliver 3G services to more than two-thirds of T-Mobile's current data customers. Currently, T-Mobile 3G can be found in Austin, Baltimore, Boston, Dallas, Houston, Las Vegas, Miami, Minneapolis, New York (including northern New Jersey and Long Island), Phoenix, Portland, San Antonio and San Diego. By mid-October, Atlanta, Chicago, Los Angeles, Orlando, Philadelphia, Sacramento, San Francisco and Seattle should come online, followed by Birmingham, Denver, Detroit, Kansas City, Memphis and Tampa by the end of 2008, bringing the total 3G market count to 27.
Onan interesting note, the territory acquired by T-Mobile's acquisitionof SunCom Wireless remains mysteriously absent from the 3G news.

"With the faster data speeds delivered by our 3G network, T-Mobile looks forward to offering mobile products and services that place the full power of the Web in our customers' hands," said Cole Brodman, chief development officer, T-Mobile USA.