T-Mobile to give free signal boosters to customers unhappy with network coverage
13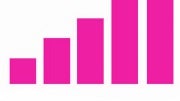 With its powerful hardware, variety of useful features and extensive selection of apps, the smartphone that lays in your pocket is truly one versatile device. However, little of that would really matter if its primary function, namely connecting you with the rest of the world, is hindered due to poor network coverage.
Now,
T-Mobile
appears to be working on a solution for those of its subscribers who are facing signal strength problems at their homes. It is rumored that starting September 7,
the carrier will be offering a free signal booster
to those of its customers who are considering ending their contracts because of poor in-home reception.
There is a catch to the whole deal, of course, as getting the device will require you to extend your 2-year service agreement. Owning a 3G/4G device is a requirement as well. Also, the gizmo will need you to have at least one bar of 3G coverage throughout your house in order to function properly. Last but not least, the signal booster needs to be returned to T-Mobile once a customer ends their contract. Those subscribers who neglect this condition may be charged with up to $500 worth of fees.
So, if you happen to be a T-Mobile subscriber and the carrier's coverage at your home fails to impress, a solution to the problem might not be that far off. Just wait for a few more days, go to a T-Mobile store and see what that free signal booster deal is all about.