T-Mobile staff instructed to "sell against the iPhone" from Sept 21st, still no iPhone for the carrier this year
21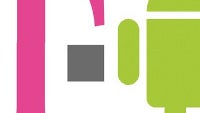 T-Mobile is the only one of the four biggest nationwide carriers that still doesn't have the iPhone and it seems that this year its iPhone-less situation won't change. Despite a huge loss of customers last quarter, T-Mobile obviously couldn't settle with Apple and chances are wasn't ready to invest a huge sum upfront just to get the iPhone.
Why do we think so? A memo leaked to TMoNews states explicitly that staff is getting training materials on how to
"sell against the iPhone"

from September 21st
, the rumored date for the next iPhone launch. Now, it's hard to believe that a carrier with the iPhone would be conducting a training focused on selling against the device, and hence the conclusion T-Mobile is not getting it this year.
So far, the weird AWS spectrum that T-Mobile uses for its 3G network has been the reason why the iPhone isn't compatible with the carrier, and only works as a 2G device.
Still, on the bright side of things T-Mobile's failed deal with AT&T is bringing more AWS spectrum, allowing TMo to build its own LTE network in 2013. If there is an LTE iPhone as many hope, the earliest it'd come now seems reset for next year.
source:
TMoNews