T-Mobile sets up Q&A page about AT&T acquisition
15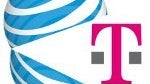 T-Mobile has set up a Q&A page concerning the pending AT&T acquisition. The site looks to help customers by giving information about the potential changeover to AT&T and how that will effect contracts, hardware and services. The site has information about what will happen leading up to the AT&T takeover, but the trouble is that the site has very little information about what will happen after AT&T takes charge.
Concerning 3G/4G compatibility of hardware, T-Mobile says that they will not be changing their network, so everything will work fine. However, they cannot speak to what AT&T will do, though they assure customers that the AT&T CEO has said that those types of changes will happen over time. The same answer is used in regards to non-contract customers: nothing will change until the acquisition, but after that it is up to AT&T.
Many of the other answers can be boiled down to a rote response of: The acquisition will take 12 months, and until then T-Mobile and AT&T are separate companies. Unfortunately, these stock responses don't help in answering the real questions that customers have in regards to how things will change after AT&T takes over. Current contracts will be honored, but there are no solid answers as to what will happen when those contracts expire, or how unlimited data plans will convert to AT&T.
We'll keep an eye out for any real answers, and bring them to you.
Recommended Stories