T-Mobile service Name ID knows who is calling better than you do
5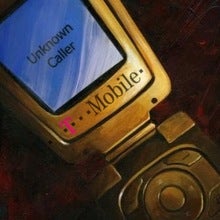 Well, we may have exaggerated with the headline a bit, but the newly announced Name ID service by T-Mobile sounds like something pretty useful to have in handy. In a nutshell,
Name ID can tell you who that unknown phone number belongs to
even if the person who is calling is not listed in your contacts book.
The service appears to work in a fashion pretty similar to what traditional landline Caller ID does – by retrieving information about the caller straight from the carrier's database should the phone number be missing in your contacts list. Besides providing you with the name of the caller, Name ID can also give you their registered city and state and will let you save the provided data onto your handset with a single tap.
At this time, Name ID is supported only on the Samsung Exhibit 4G, but pretty much all upcoming T-Mobile smartphones are expected to get it out of the box with the myTouch 4G Slide being the next in line. Every newly purchased T-Mobile handset will get a 10-day free trial of the service, after which a $3.99 monthly fee will be added to your bill should you decide to keep on using it.
Those of you who get a chance to try it out, please, do not hesitate to share your impressions about Name ID with us in the comments below.
source:
T-Mobile
via
Phone Scoop