T-Mobile HSPA+ network to support the iPhone by year-end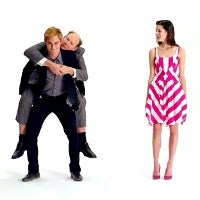 CTIA 2012 already brought two new phones, but now it's T-Mobile's turn to shine and while the carrier hasn't yet announced any new devices, it announced it will expand its HSPA+ service 1900MHz, and finally offer its 4G data speeds on the iPhone. This doesn't mean that T-Mobile is getting the iPhone - it may or may not in the future - but it does mean that if you bring your iPhone unlocked or from another carrier like AT&T, you'd be able to make use of HSPA+ speeds, not just of
EDGE
like now.
That's huge news, as iPhone support is one of the factors that allegedly slows down T-Mobile's growth. The US fourth-largest carrier already has 1 million iPhones working at EDGE speeds on its network. The expansion allowing faster speeds on the iPhone should happen this year, but T-Mobile isn't giving away further details.
When it comes to LTE, T-Mobile announced a partnership with Ericsson and the Nokia Siemens Network, and it confirmed that LTE will be deployed in 2013.
Finally, TMo is expanding HSPA+ footprint to the following locations:
- Little Rock, Ark.
- Hattiesburg, Miss.
- Springfield, Mo.
- Madison, Wis.
Little Rock, Ark.; Lake Charles, La. and Springfield, Mo are now benefitting from a 42Mbps HSPA+ network as well.
source: T-Mobile