T-Mobile court filing trashes Sprint, but for a good reason
2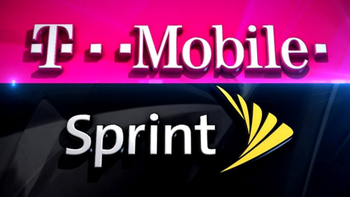 The only thing that appears to be holding up the $26.5 billion merger of T-Mobile and Sprint at this point is a lawsuit filed by 16 state attorneys general and the AG of Washington D.C. that seeks to block the transaction on the grounds that it is anti-competitive and will cost residents of their states more than $4.5 billion in additional costs every year. After T-Mobile and Sprint engaged the plaintiffs in preliminary settlement talks a couple of weeks ago, a source familiar with the chat said that
both sides were "miles apart."

T-Mobile has responded to the suit with a filing of its own,
according to Bloomberg
. In the document, the carrier says that if the merger is blocked, Sprint can't be counted on to be a competitor because of its financial struggles. T-Mobile submitted its response to the court yesterday, pointing out that Sprint continues to lose subscribers and market share. In addition, the wireless provider has a negative cash flow and is operating under a "huge debt load."
"Plaintiffs' prediction that Sprint would abruptly reverse this long trend and emerge as a vigorous standalone competitor is nothing more than wishful thinking. Plaintiffs are dwelling in the past while the rest of the world is building superhighways."-T-Mobile
Why would T-Mobile trash the company that it wants to merge with?

T-Mobile states that a merger with Sprint won't lead to higher prices, and says that it won't halt competition in the industry. To make sure that there is a healthy competition for U.S. wireless customers if the merger does go through, Sprint agreed to sell its pre-paid businesses including Virgin Mobile and Boost Mobile to Dish Network for a total of $5 billion. The deal includes some of Sprint's 800MHz spectrum and cell sites. In addition, Dish agreed to sign a seven-year MVNO agreement with T-Mobile; this will allow Dish to start selling wireless service in its name (using T-Mobile's 4G LTE network) while the satellite content provider begins to build out its own standalone 5G network. In its lawsuit, the state attorneys general called the deal with Dish a "fig leaf" that would not be of any help to consumers.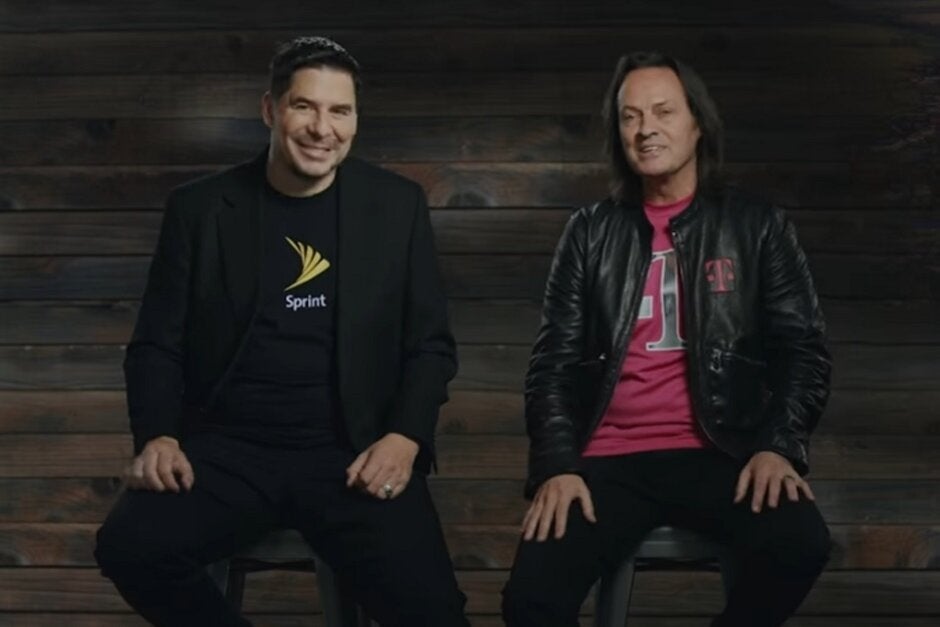 Sprint chairman Marcelo Claure and T-Mobile CEO John Legere have been waiting a long time for their merger to close
You might think to yourself that in trashing Sprint, T-Mobile is making the wireless operator sound like a less than worthwhile acquisition. But there is something that Sprint owns which would be a big help to T-Mobile and that is the carrier's hoard of mid-range 2.5GHz spectrum. T-Mobile expects to build out the first nationwide 5G network in the states by next year. To do this, the company wants to take its low-band 600MHz spectrum and high-band mmWave airwaves and add Sprint's 2.5GHz spectrum in the middle. The low-band spectrum, which
T-Mobile has already successfully tested 5G data sessions on
, travels farther and penetrates structures better than high-band airwaves. On the other hand, the latter has a much larger capacity and offers faster dataspeeds.
5G is the next generation of wireless connectivity and can provide download dataspeeds 10 times faster than 4G LTE. Once 5G signals are available throughout the U.S., it will help create new businesses and industries that will drive the U.S. economy. This is one of the reasons that T-Mobile is so eager to get this deal done; the carrier cites U.S. leadership in 5G as one of the reasons why it wants to merge with Sprint.

The lawsuit was originally scheduled to go to trial in October, but the plaintiffs were granted a delay until December. The deal will not close until a decision is reached in this case.
Recommended Stories