T-Mobile reportedly has a big week of promotions coming
30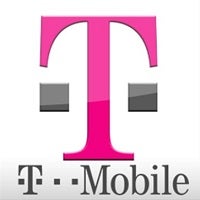 T-Mobile CEO John Legere has apparently taken time out from his Periscope addiction to sign off on some new promotions being rolled out by the nation's fourth largest carrier. According to a report published today, starting Monday T-Mobile will send a text to certain customers, offering them a 30-day free trial to
Rhapsody UnRadio
. After the trial is over, those who received the promotion will have the option of continuing service for $4 a month, or canceling it.
On Thursday June 11th, T-Mobile will announce a new promotion aimed at those who are heavy users of their smartphone cameras. The carrier will put up a website showing subscribers how to set their snappers in order to take the best pictures. In addition, there will be a contest of some sort with T-Mobile customers submitting their photos in order to enter.
The very next day, June 12th, T-Mobile will announce that those on its Unlimited 4G LTE Simple Choice plans will get a 2GB bump in the amount of data they can use while tethering. For example, customers paying $80 a month for the Simple Choice plan with 5GB of data will see their tethering and mobile HotSpot cap raised to 7GB. Once their data cap has been hit, instead of getting cut off, subscribers will be throttled to a speed of 128Kbps. Those using limited data plans, or signed up for the $70 a month unlimited plan, will not be eligible to receive the extra data.
Other changes coming soon are expected to enhance the Simple Global Data feature. While it is unclear what changes are coming to the program, one rumor has T-Mobile allowing subscribers to use their handset as a mobile HotSpot.
This coming week promises to be interesting, if not exciting, for T-Mobile customers. As soon as any of this becomes official, we will let you know immediately.
source:
TmoNews